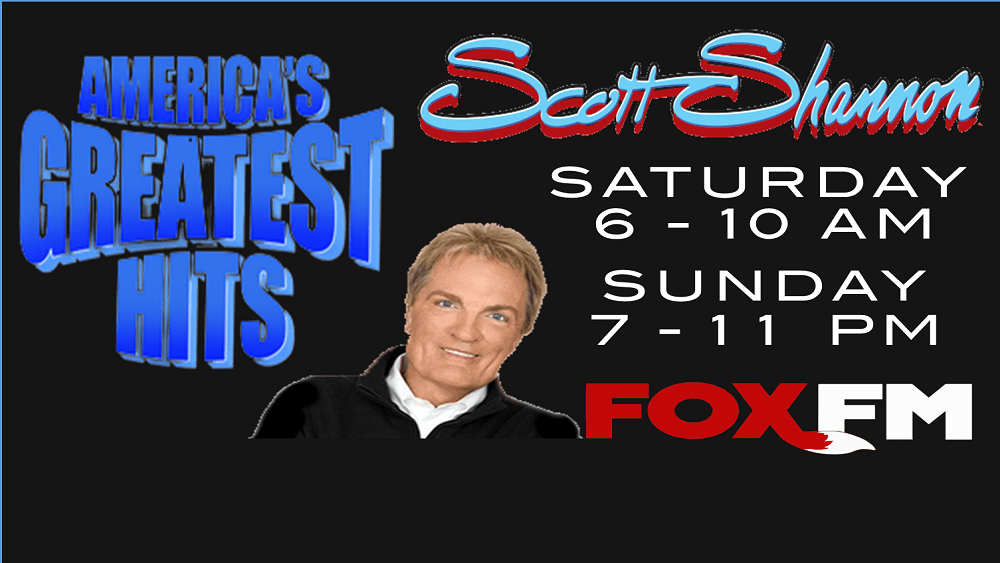 Don't miss America's Greatest Hits with Scott Shannon — Saturday mornings from 6am-10am on FOX-FM!
Each hour of "AMERICA'S GREATESTS HITS" is highlighted by artist interviews, song countdowns, one-hit-wonders and commentary from Scott Shannon himself.
Scott Shannon's career has spanned more than four decades, having spent over 25 years as a broadcaster in New York. "I love the medium of radio… everybody knows that… and I'll grab any chance possible to play the greatest hits of all time and tell stories about the artists, and the songs and the era that they come from, " said Shannon. Check it out Saturday mornings from 6 to 10 am and now Sunday nights from 7 to 11 pm!