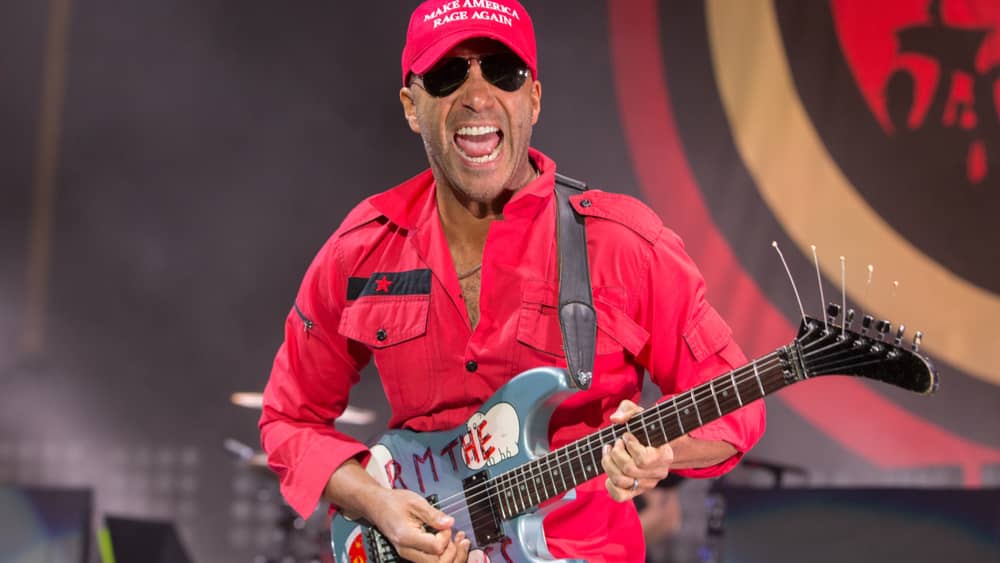 Rage Against the Machine have postponed their Public Service Announcement Tour with Run the Jewels. The first show of the tour had been scheduled for Thursday, March 31 in El Paso, Texas; however now the tour will kick-off on Saturday, July 9 at Alpine Valley Music Theatre in East Troy, Wisconsin.
The Public Service Announcement Tour had been split into spring and summer legs.  The spring leg — which was postponed – was going to take place between March 31 and May 23. Meanwhile, the summer tour dates have remained intact.
Rage Against the Machine first announced their reunion tour back in 2019. At the time, the band was scheduled to headline the 2020 Coachella Valley Music and Arts Festival, which was subsequently cancelled.
You can buy tickets to all shows via Ticketmaster.
Editorial credit: Sterling Munksgard / Shutterstock.com