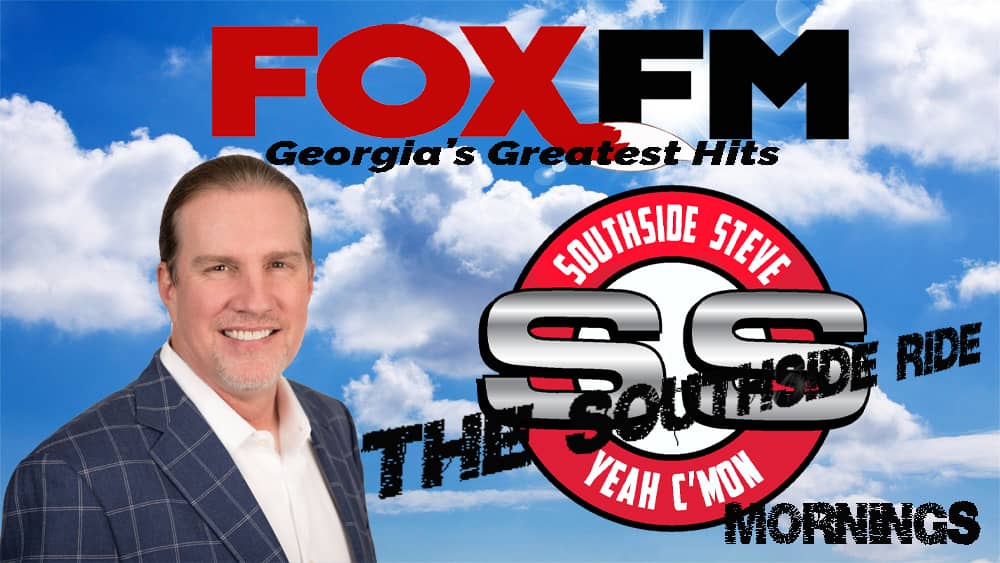 Atlanta's First-Born Son! Born in West End Atlanta and moved to the Southside at 5 years old growing up in College Park and moving with the Family to Fayetteville Ga. in 1984 a year after graduating High School at M.D. Collins. I resided and worked in Peachtree City, Fayette, and Griffin, before heading to the Northside. The Rickmans had a house on the Southside from 1970-2013 and that's why I'm Southside Steve! Southside For Life!
I've been in Radio for 30 years in Atlanta starting on WRAS Album 88 at Georgia State University and then moving to 96ROCK! I was on The Christoper Rude and The Wake Up Crew Morning Show and then The Regular Guys doing mornings until 2004. Then afternoons with Southside and Rhodes until 2006 and found myself in Country with Rhubarb, Dallas, and Southside Mornings for a year on Eagle 106.7. Started on ROCK100.5 in 2008 and worked from the 1st day till the last day of the station in December of 2022. I was on The Regular Guys, Bailey and Southside, and finished with Axel and Southside!
Throughout my career, I have let 3 generations live vicariously through me. Like sitting in every seat in The Omni, living on a BillBoard for 7 days, Crash landing in a Turner Broadcasting Anniversary Hot Air Balloon, Dating A Lot,doing bits like In My Stall, Homeless Karaoke, Being Married by Atlanta, and giving my Ford Mustang and Harley Davidson away On- Air. Owning Southside Steve's a Smokey and The Bandit Bar in Mcdonough Ga. for 5 years and doing mornings on ROCK 100.5, not a good idea if you like sleep. I also offended the cast of The Fantastic Four, well Kate Mara talking about her toes and short hair on Bailey and Southside. I was 400 feet away when the bomb went off in Centennial Park and broadcast as a witness of the tragic event for 3 hours after on 96 ROCK and still can't believe what I saw. I've enjoyed working for Hooters; hosting Bikini Contest and the Nationals in Miami and Vegas, doing 4 promotions a week for 15 years working with Coors,Miller Lite, and Bud all over the Atlanta Metro! I am blessed that listeners have enjoyed the moments and the shows/stations I've been on. I love meeting those who have listened and enjoyed your stories of growing up in Georgia with me.
It is a pleasure to work for My Fox FM with the talent I've known for years and an owner who was my GM for a period on ROCK 100.5fm. Join ME Mornings from 6-10 am for THE SOUTHSIDE RIDE with Southside Steve Monday thru Friday 6:00 am – 10:00 am, Yeah C'mon!